By Caits Fitzpatrick
We are lucky enough to live in a world where we can find virtually any product. And not just that, but hundreds of variations of a single item are available for us to choose from. When you think back to the days where there was only one type of most things, this is seriously incredible. But what does that mean for upcoming entrepreneurs? Yes, the digital market still has many opportunities for new and original ideas, but what about physical commodities? You may have a great idea for a product, yet think to yourself, "there are already a million of these and that one brand is the only one anybody buys, so why should I bother?" Because it is unique because it came from you and nobody else.
In a world where everything exists, we have an obligation to share our unique perspectives with one another and create more beautiful things and concepts and continue to grow.
All of the giant brands you think of when it comes to common products have something in common that attributes to their success: they took an already existing item and made it better somehow. Band-Aids, Kleenex, Windex… these are all brand names that have become synonymous for the product itself because they are the leading companies when it comes to adhesive bandages, facial tissues, and glass cleaners, respectively. None of these founders created the original product concepts but they saw room for improvement and seized their opportunities. They created unique marketing campaigns and ended up being noticed in new ways. 
Thinking more broadly, we are in an era of continual growth and change and what we should celebrate these days is not the concept of "one great idea." Instead, we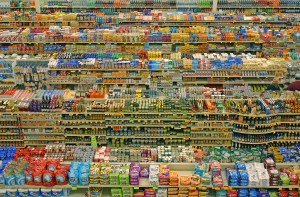 should focus on what we as individuals have to offer one another. If you have a product or service, reaching out for help from awesome marketing consultants is a great way to figure out what makes your personal brand special. For instance, you may want to be a wedding planner and help couples plan the happiest day of their lives and design wonderful themes for them to choose from.
That's awesome, but there are millions of other individuals with the same goal, so why should couples choose you?
Dig deep and uncover what helped develop this passion for you – maybe you had an epic love and you want to help others capture that magic. Or maybe you're more passionate about the general party planning aspect but you're personally a little cynical towards love and the institution of marriage. If this were the case, you could create a funky brand geared towards couples who also aren't that into the fairy tale wedding and plan events that are more off beat. While that example may be a bit specific, you get the idea – find what makes you unique and why you feel so strongly about your brand and use that to your advantage.
The point here is a very simple one: share yourself with the world. We all have so much to learn about ourselves, our community, our world and the only way we can do that is to share with each other. Our different perspectives enhance how we interact with one another and help us to understand things on a deeper and richer level. As a society, we may feel stagnant at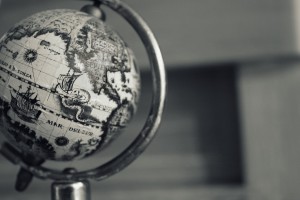 times – most of the new and innovative ideas are existing on the digital plane but there are products that have existed for the last century with little to no updating and we should see what we can do to constantly be improving things. So when you think you have a great idea and then start to second guess yourself, stop:
Follow the idea, create, do good, and share your perspective.