Instagram has quickly become one of the biggest social media platforms, with over 1 billion users. It's not a surprise that there are so many tools available to help improve your Instagram marketing efforts. But when it comes to what you should use, and what you shouldn't use in your bio, there are some things you should know.
How the Link in Bio works
The Link in Bio app is a third-party platform that allows you to add a clickable link to your bio. When someone clicks on the link, they'll be redirected to a page on your website.
The app lets you customize what color and font you want it used in the bio. You can also choose whether or not users need to sign up for access.
Now, this is important: You CAN say "link in bio" and use that phrase on Insta, but never, ever use a third party Link in Bio.
So why are they "bad"? Keep reading.
Why shouldn't you use Link in Bio?
Link in bio is a third party solution.
You don't own your audience data.
Your followers are redirected to a third party website.
You don't own your audience data
If you use a link in bio, it's likely that you're trying to drive traffic back to your website. The problem with this is that third party platforms don't allow you to own or control your audience data. Instead, the company or app owns it all.
There is absolutely no reason to use a third party app and drive your potential customers' data through it. There's a much better solution (keep reading).
Your followers are redirected to a third party website
Using an app or company for a link in bio will send users to a third party website. This means that the third party website can track users, including you. They also have access to all of the information you provide them as well as any other personal data they might be collecting from their other users. On top of that, you will completely lose any data that could have been captured in your Google Analytics.
If you want to avoid this problem, don't include a link in your bio! (Just make a page with buttons on your OWN website, and name it: https://your website/link-in-bio.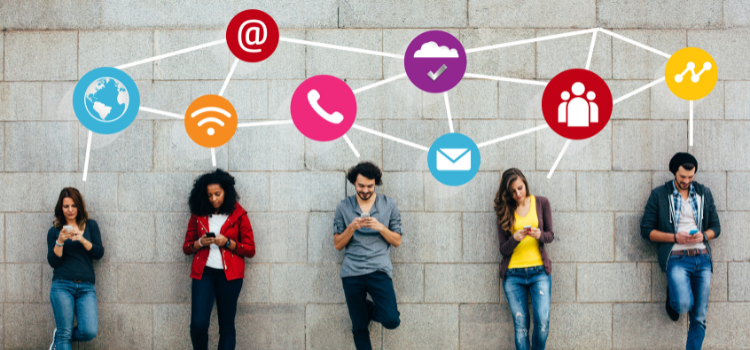 If a user clicks on the link in your bio, they'll be redirected through the third party solution provider's website before being taken to the destination page on your own site. This gives them access to all sorts of information about your users.
For example, if you have an email address field on your contact form and a user filled it out and submitted it with their laptop or phone while they were at home and then later used their desktop to visit one of your blog posts that linked back to that same contact form, there would be a new cookie associated with their browser for each device. The third-party solution provider would use these cookies to track which users had visited which pages from their websites without ever having seen them in real life! This means they could re-target your potential customer or client – and advertise to them on their own. Yikes!
You've worked hard to create a great Instagram profile and even harder to build up your audience, but if you start using third party solutions like link-in-bio solutions, you're handing over control of your profile to those companies.
With Link in Bio, you don't own your audience data. The company does. This means that Link in Bio could charge whatever they want for the information on your Instagram followers and also change the price at any time without letting you know about it first (or even giving you an option to opt out).
There are better ways to send your followers to your website.
Like…. just sending them to your website!!! (From there, you can include links to outside places, but why use an app as a middleman, when you can just put buttons on your own site and create a custom landing page specifically for the link in bio function…. ????
Using a custom landing page that's built with the specific goal of converting website visitors into customers or subscribers is ideal, but not always possible (especially if you're on a small budget). If you can't build an entire landing page from scratch, one option is to use a third party Link in Bio solution (and not having a website is the only time you would want to use one of those services.)
Customization and user experience are important when it comes to building a good website. You want your visitors to have a seamless and pleasant experience on your site—not be sent somewhere where they have no idea what they're doing or why they're there. Link in bio solutions don't allow for as much customization as your own site either, so they won't be able to show up as personalized pages based on each visitor's interests and needs.
What to use instead of the link in bio
Use a smart landing page.
Use your website.
Design a smart landing page with all the buttons you want (link internally to places within your website, and add external links like other social media platforms, your podcast, directions, online booking – whatever you like.)
Use a custom link shortener or name it https://yourwebsite.com/link-in-bio.
Voila!
Why would you hand over your clients' data and lose your own analytics? Don't do it!
If you want to build a relationship with your followers and see all your data in one comprehensive place (Google Analytics), you can't do that by redirecting them through third party apps. You need to be able to control the experience they have on your website, and the only way to do that is by having the link in bio solution running on your own site. There is absolutely ZERO reason to use an app or company. Now that you know this – will you change yours today and take your power back? Yes, yes!!! You can! Tell us how it goes 🙂 Warmly, Kim and the Team at Faceted Media.