Social Media Marketing help for small businesses and start-ups.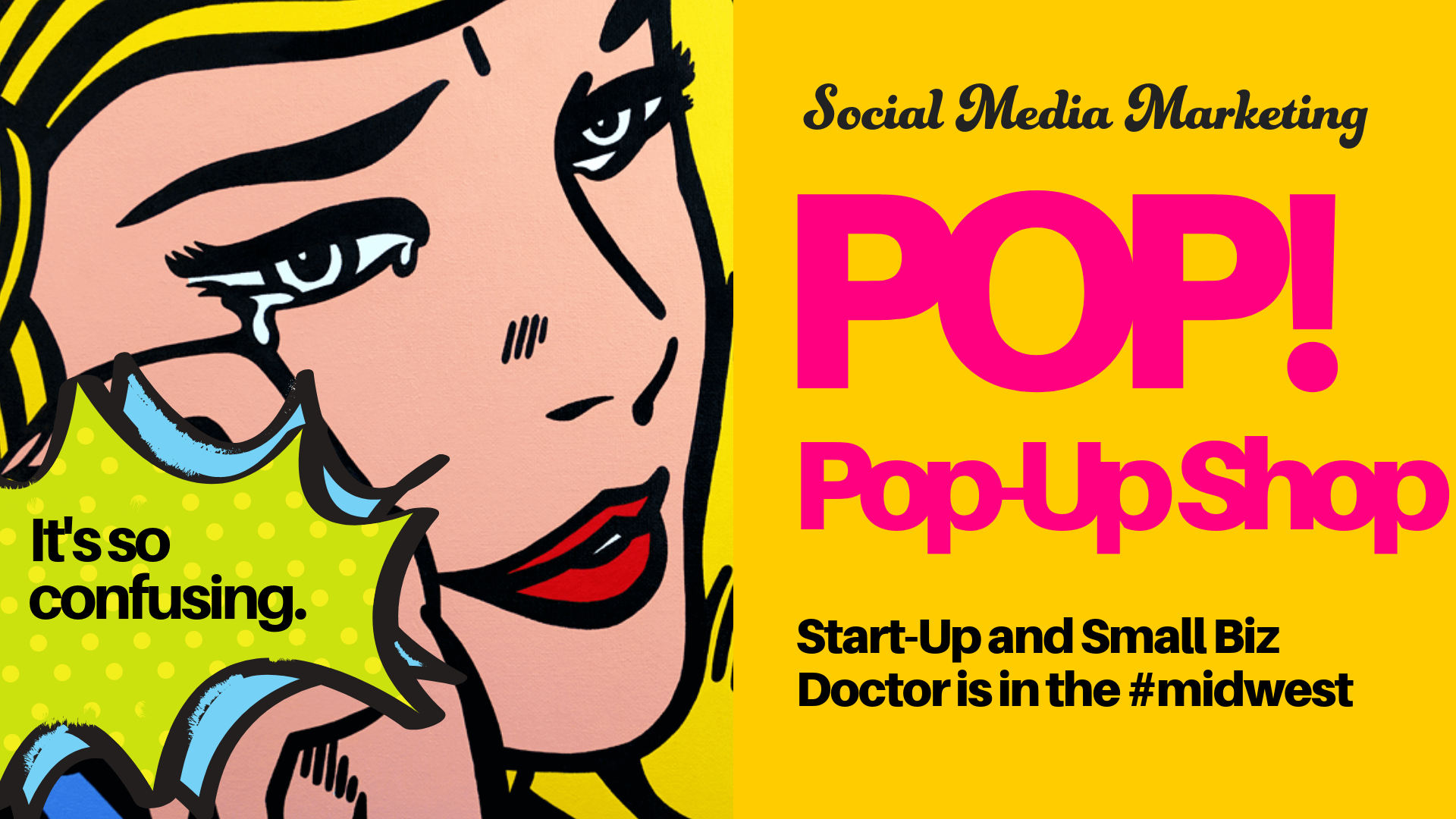 10.5 @ 8am Palatine, IL |10.6 @ 12pm Iowa City, IA | 10.8 @ 8:30am St. Charles, IL | 10.9 @ 1pm Chicago, IL | 10.10 @ 11am Chicago, IL |  10.10 @ 2pm Ann Arbor, MI | 10.11 @ 9:30am Ann Arbor, MI
SIGN UP NOW
This is #secret info sharing POP-up Marketing Shop where I will help you finely tune and troubleshoot any challenges you have been experiencing or having questions about.
Have you experienced this?
– wondering where your leads are coming from
– thinking social media is a waste of time
– putting out promotions, getting back crickets
This is a FREE event! You can join in-person or via Google Hangout (click this tickets link to get the secret URL….)

*** make sure if you are joining by web that you have used Google Hangout before, or that you are comfortable using it ***
What you'll learn….
– how to read your Google Analytics (in person, we will go over yours… bring a laptop!)
– website review
– how to create "funnels" as they say
– how to actually use social media
– how to hold a successful event
– best practices for blogging
– answers to questions about SEO