by Faceted Media Staff Writer Caits Fitzpatrick
Each year, it seems that our focus drifts further away from what we're told the holidays are all about: spreading joy and love, s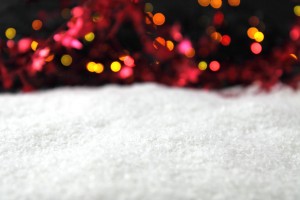 pending time with loved ones, and celebrating everything you're fortunate enough to have. Instead, we seem to focus on sales that are now starting on Thanksgiving day, the latest gadget to buy, and making everything perfect for our own celebrations.
I say we make an effort to change this evolution of the holidays and create a time of year when we truly celebrate one another.
We should do this all year round, in my opinion, but we have to start somewhere and what better time when people need the most love. A favorite book of mine, If Nobody Speaks of Remarkable Things by Jon McGregor has a quote that has always resonated with me: "There are remarkable things all the time, right in front of us, but our eyes have like the clouds over the sun and our lives are paler and poorer if we do not see them for what they are. If nobody speaks of remarkable things, how can they be called remarkable?" We need to see one another and appreciate one another, each and every day, and here are a couple ways to redirect our holiday energy away from ourselves and towards others.
Cook Food For People Who Have To Work
Many professions still have to work on Christmas Eve and Christmas, rather than spend time with their families and loved ones. Most restaurants and retail shops remain open on Christmas Eve, and police officers, firefighters, doctors and nurses, (just to name a few), don't get to stay home just because it's Christmas. And beyond this holiday, Hanukkah and other celebrations are even more difficult to get out of work for. One simple way to brighten the holiday for these individuals is to cook up some delicious comfort food and go deliver it! If you need some inspiration to help get you started, here's an awesome list of yummy dishes to share with others.
2. Play Santa For A Less Fortunate Family
"Operation Santa" is a wonderful campaign through the United States Postal Service that allows you to adopt a letter to Santa from a needy child and their family. You can choose just one letter or multiple and fulfill the wish lists to the best of your ability. My sister and I did this a few times when we were younger and so many of the letters simply wanted to know how Santa makes it around the world in one night. It was both heartbreaking and inspiring simultaneously and it is still an experience I am so grateful for.
3. Give More Generous Tips
Getting caught up in the chaos of the holidays is one of the easiest things to do. Scrambling to get all of your gifts on time, scraping your funds to make ends meet, and trying to keep a smile on your face the whole time. As a server, I can tell you first hand that I've been stiffed on more checks around the holidays than any other time of year. This tends to make it hard for employees of the service industry to get in the holly jolly spirit. Just remember that your waiter or that cashier at the mall are people too, who would not only love to pay their bills on time, but also have a little something extra to enjoy the holidays, as well. I'm not saying you have to hand out Benjamins after every meal you eat out, but just try to fall on the generous side more than the stingy side – especially during the holidays.
4. Get Active By Doing The Jingle Bell Run/Walk
Arthritis Foundation is holding Jingle Bell Run/Walk races in cities all over the nation over the next month in an effort to raise money and awareness. It's an amazing event and gives you a chance to throw on some bells and ring in a charitable cause! On December 5th, they are holding a race in Fort Collins and on December 13th there's one in Denver.
5. Be Kind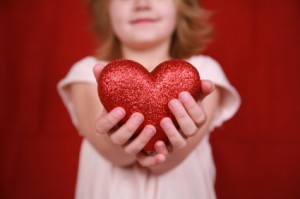 The easiest and most overlooked way to give back during the holiday season. Underneath all the tinsel and gifts, we're just people. People who long to be acknowledged. People who want t
o be appreciated. People who want to feel loved. Simply, people. So amidst the frantic shopping and the nonstop plans to visit loved ones, take a moment to connect with everyone around you.
Share smiles and laughs, and truly make an effort to spread joy.